A deliciously light and fluffy dough, fried and drizzled with natural honey and topped with crunchy walnuts and cinnamon. This is Greek street food at its best, based on years of tradition and mastered by the honey dee food truck.
Honey dee, has hit the streets of Melbourne and Geelong serving the classically renowned loukoumades, with a contemporary spin, through the honey dee food truck. You can find honey dee at the next market, pop-up event or a festival in Melbourne, Geelong and regional Victoria or even coastal Victoria.
honey dee also specialises in creating customised flavors to suit your special occasion, you tell us what you want and we create! We cater for all types of functions, hire us for weddings, kids and adult parties, special occasions and any style corporate event. Dazzle your guests with our bespoke loukoumades truck – serving up the most delectable Greek donuts in Melbourne.

LOUKOUMADES
rcd 776 BC
In the original Olympic Games "honey tokens" golden fried balls of dough covered in honey were given to the victors, reference of honey tokens is the earliest mention of any kind of pastry in European literature.
Honey dee loukoumades are hand crafted and made from the freshest and highest quality ingredients. The honey dee loukoumades recipe is timeless and has been handed down from generation to generation. Our rotating menu of our unique flavour combinations is designed based on seasonal produce and much loved ingredients (ION chocolate for example!) that are internationally sourced.
Hire honey dee for your next function. Create a beautiful dessert bar with our loukoumades or if you are after a 'street style' experience we can serve your guests from our bespoke loukoumades truck. We travel to you, anywhere within Melbourne, Geelong and Victoria.
Honey dee can create any flavour combination you request. Stuck for ideas on flavors? We can do the thinking and creating for you!
mody sabry
30. July, 2022.
They deserve more than 5 stars, They are so friendly and the loukoumades are great and delicious. Don't hesitate to visit this hidden gem
Tatiana Hrcan
25. June, 2022.
Definitely my go to when looking for something sweet but not too sweet. The family is super friendly and the service is great. A hidden gem in Point Cook. 🙂
Amal Arara
23. April, 2022.
I feel as though it's rude not to give this 5 stars. Not sure why or how this is still a hidden gem, I 100% see big big things for this business soon. So people of the west, enjoy this place while it's still around because there's no doubt this should be top dessert stop in melb.
Sanjeevan Prabahar
3. February, 2022.
Very patient and understanding staff. They answered my several calls about dietery requirements. They also patiently worked through a glitch in my Ubereats order as well.
Gopa R
12. November, 2021.
Amazingly delicious loukoumades! Even after finishing a box of half and half, I was still craving for more. Will be visiting again.
 dee-licious Loukoumades in Melbourne
The best way to experience our wide collection of loukoumades is to visit our store located in Point Cook on the outskirts of Melbourne or order via one of the services above. Follow your gut and choose the most enticing sweets to satisfy your palate.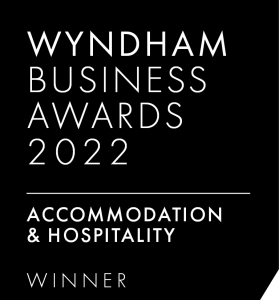 Thursday, Friday, Saturday
 6:00pm-11:00pm